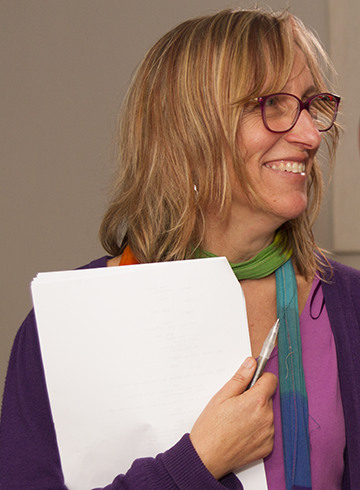 Susan Stead Biography
Susie is an award winning writer who also directs and produces but mostly she just wants to write. She writes screenplays, drama for schools/churches/community, forum theatre, street theatre, memoir, short stories. She completed an MA in Dramatic Writing at Sussex in 2007 and since then she's written screenplays for 6 short films, 4 of them commissioned.

"Emmi" is based on a newspaper article she read in 1992.